iSplay : DMX replay, recall and backup
Isplay is a physically small but powerful multipurpose lighting controller that offers reliable, secure and tamper free programmable control of lighting and other products that support the industry standard DMX control protocol.
iSplay was born from Innovation Solutions wishing to resolve a couple of main issues from controllers on the market, one of installers having to return to venues to resolve issues with other controllers either from being tampered with or from them not resuming reliably from power up. We also wished to address the issue of some controllers being too complex either to programme or to operate, as well as be cost effective. iSplay has not only developed to tackle these issues but many more and is useful to cover a number of applications.
The iSPlay unit can perform a number of functions,
Stand alone replay lighting control unit.
Recall Lighting Controller, with the addition of an external button panel.
Scheduled Lighting Controller.
DMX Backup unit
Theatre Playback Controller.
Emergency Lighting Override.
Also some of the above functionality can be combined or switched between during operation.
The main advantage of the iSplay controller is the lack of any front panel buttons or controls that can be tampered with, if required, an external button panel or other forms of trigger inputs can be easily connected and their functionally can be precisely limited to your needs to ensure a secure and reliable system.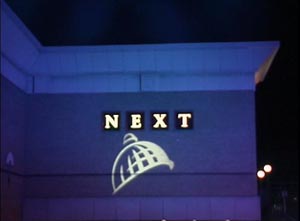 iSplay can control a full DMX Stream of 512 Channels and Store 110 Scenes, Although to increase the scene capacity it is possible to set the unit to store fewer channels, making it possible to store up to 512 memories.
Programming couldn't be easier, lighting states can be either captured from your favourite lighting desk or created in our simple but powerful PC based software. The unit is capable of running linked, timed and looped cues that can give you virtually unlimited possibilities of seamless lighting. Although you do not have to be limited to the unit just controlling lighting, with a range of DMX adaptors you can use the controllers schedule to trigger other items such as video, audio or animatronics. Once you are happy with your program the PC can be removed for reliable solid state playback independently from the iSplay controller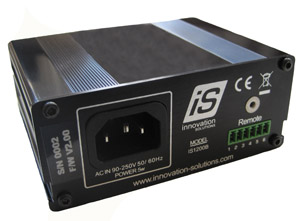 You can assign a default start up state or schedule for when the controller is powered up, iSplay's built in scheduler allows cues to be scheduled to occur when ever you wish, from minutely, to hourly, to daily, or on one particular day of the year.
The Lighting Replay Controller is particularly suited for a number of applications, including, Shops, Cinemas, Lighting displays, Restaurants, Bars, Receptions, Hotels, Lighting Production Companies, Lighting Demonstrations, Theatres, Museums, Exhibitions, Rental companies, Events and theme parks.
When Used as a DMX Backup it will be useful for all of the above as well as Theatre, TV, Music and Events Industry.
iSplay in more detail
Setup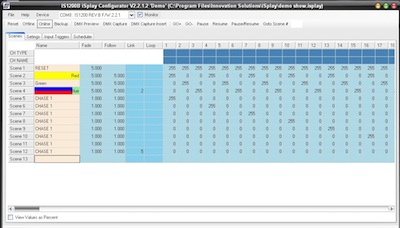 Isplay is setup via it's USB interface, using a PC you can set the mode the unit will start up in when powered up.
Programming
Isplay via it's PC interface can have scenes programmed either via directly inputting the channel levels into the interface or by capturing the states from it's DMX input, this means a more complex controller can be used to setup states and then capture them to isplay for safe secure playback. Fade, link, follow and name can be set for each cue, also to speed sequence programming loops and sub loops can be created. once you are happy with your program the PC can be removed for reliable solid state playback independently from the is play controller
iSplay as a backup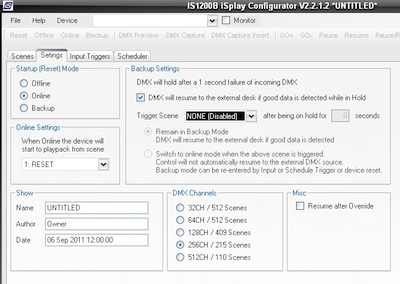 In backup mode isplay allows DMX to pass through itself, it monitors the DMX for working data packets, if the incoming DMX fails isplay steps in to save the day, It will first hold the previously good last packet of DMX supplied, then depending on your choice will either stay in this state awaiting good new data, or fade to a previously set scene. from here you can then choose to change scenes as required or return to the external desk. if combined with a button panel via the control socket, you can decide when to switch modes and recall scenes. Isplay can be useful to maintain some lighting control without the need of the main theatre console,perhaps rehearsal lighting or house lighting, without the need for staff to tamper with the complex theatre console.
iSplay as a replay unit
On start-up isplay will begin playback of your lighting scenes, these can be linked together to perform a full sequence of events, you can have some cues that only playback on power up, e.g. to allow powering on of equipment, and then a sequence that loops continuously until the unit is power off. With all external control sockets disabled the unit will run completely tamperproof.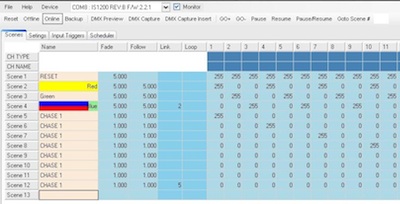 Isplay as a recall controller
Enabling the functionality of the external control socket, up to 16 user defined interactions can be allowed, these can range from direct recall of particular scenes, to go forward, backwards, pause within a sequence. as such a complete loop of programming is not required, although can still be the case. As you only allow the amount of interaction you wish the controller to have you remove the option of user error.
Isplay as a scheduled controller
Isplay has a built in real time clock and scheduler, the scheduler can be used to recall lighting scenes, the scheduler allows setting of individual, daily, weekly, monthly or yearly events. The scheduler can be used combined with any mode the controller is in.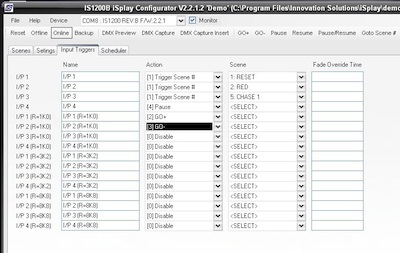 Isplay as a theatre playback controller
The PC programming software has a familiar look to people used to theatrical lighting control, if the software connected it is possible to see the cues stack, and monitor cues as they transition. Control is possible from the software itself or via the isplay external inputs were go, go- pause commands can be used, as well as recalls to direct scenes.
iSplay as an override controller
Using the functionality of the external inputs you can connect the is play to a fire alarm system, and override lighting state can be triggered to occur on reception of this signal, this mode can be combined with any of the other modes, but can also be used for other reasons such as theme parks / exhibitions wishing to trigger an overriding state on interaction.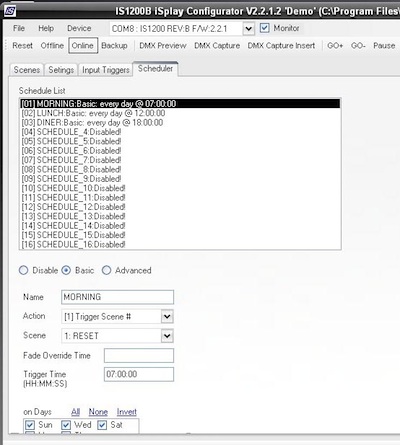 iSplay for indoor commercial
iSplay can be used to control single, multiple room lighting or entire buildings. its scheduling can be used to ensure lighting is only used when needed and that levels and mood are adjusted to suit different times of day or seasons, it's external inputs allow for button panels to be located to allow limited control interaction by users. Ideal for meeting rooms, function rooms, conference Halls, receptions, bars and clubs.
iSplay for external commercial
Isplay is the ideal controller for external lighting control, scheduled control allows switching on of the system and states to progress through the evening, also yearly triggers can be used to trigger seasonal lighting differences, such as a different state for Halloween. external triggers can also be used, such as PIR's to trigger a cue based on a passer by.
iSplay for rental
iSplay is an excellent choice for lighting rental companies wishing to send out complex lighting control in a way that even the most non technical of user can operate them, either with or without a button panel the unit can be set to run moving lights, colour changers or conventional dimmers. Using the PC software a library of programmes for different hire equipment can be built up, and using simple copy/paste these can be quickly combined. stock programmes can then be downloaded to the isplay for the hire. Isplay will allow you to relax knowing you will not get a call because the user pressed the wrong button.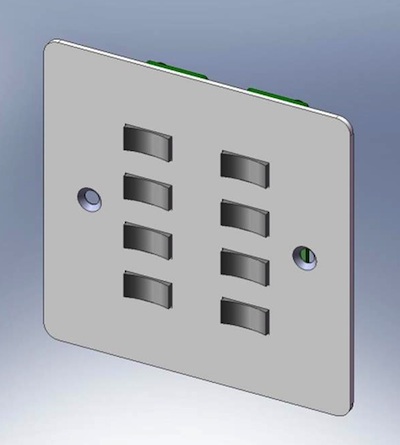 Compatibility
iSplay has a built in switch mode power supply and has a panel mount IEC connector, making iSplay compatible for use with all of the world electrical supplies. Our Software runs on PC under windows 2000, XP, Vista and Windows 7, it can also be run on a mac using the same specification of operating systems under VMware, Parallels or Boot camp. iSplays remote input connector can be used with an Innovation Solutions button panel, or alternately with any user build system consisting of contact closure switches or relays.
Isplay 8 Button Panel to fit UK Single Gang back boxes > > >
16 Button 2 Gang version also available.
APPLICATION EXAMPLES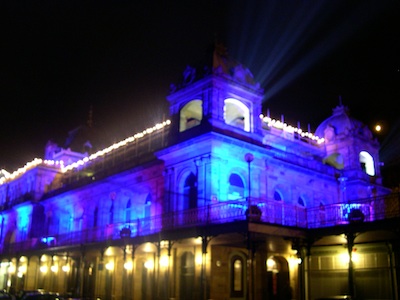 Castle Hill, Huddersfield, iSplay was used to control the colour changing of the jubilee tower over Huddersfield, is play was programmed to commence the sequence of lighting on power up, it controlled a number of studio due citycolors to change the Colour of the tower. It ran a number of sub loops within on large loop to provide a 10minute overall loop. Which consisted of solid colour changes slowly, Colour changes following around the tower, and a mad 30 second moment before restarting the loop.
Scarborough Spa Christmas lighting, A scheduled iSplay was used to trigger a contactor and power up the entire system, following a delay to allow for the units to start, lamp on commands were sent to the lights before progressing into a multiple loop sequence that controlled colour changing effects and chases to theoutside of the building, this combined with the statically powered effect lights provided a Christmas centrepiece to the seafront of Scarborough.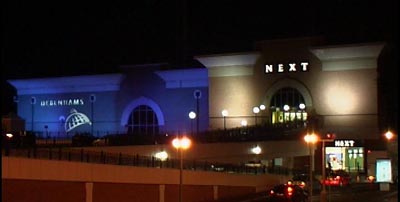 Meadowhall shopping centre. Multiple isplay controllers used with one located at each entrance combined with a small moving light with advertising gobo, the scheduled isplay units can lamp on the light at the start of the day, run an effect and movement sequence with the gobo projection and then lamp off again at the end of the day.
For more information contact Innovation Solutions.
©2005-2023 Innovation Solutions Limited. All rights reserved. E&OE.
11 December 2023 22:17